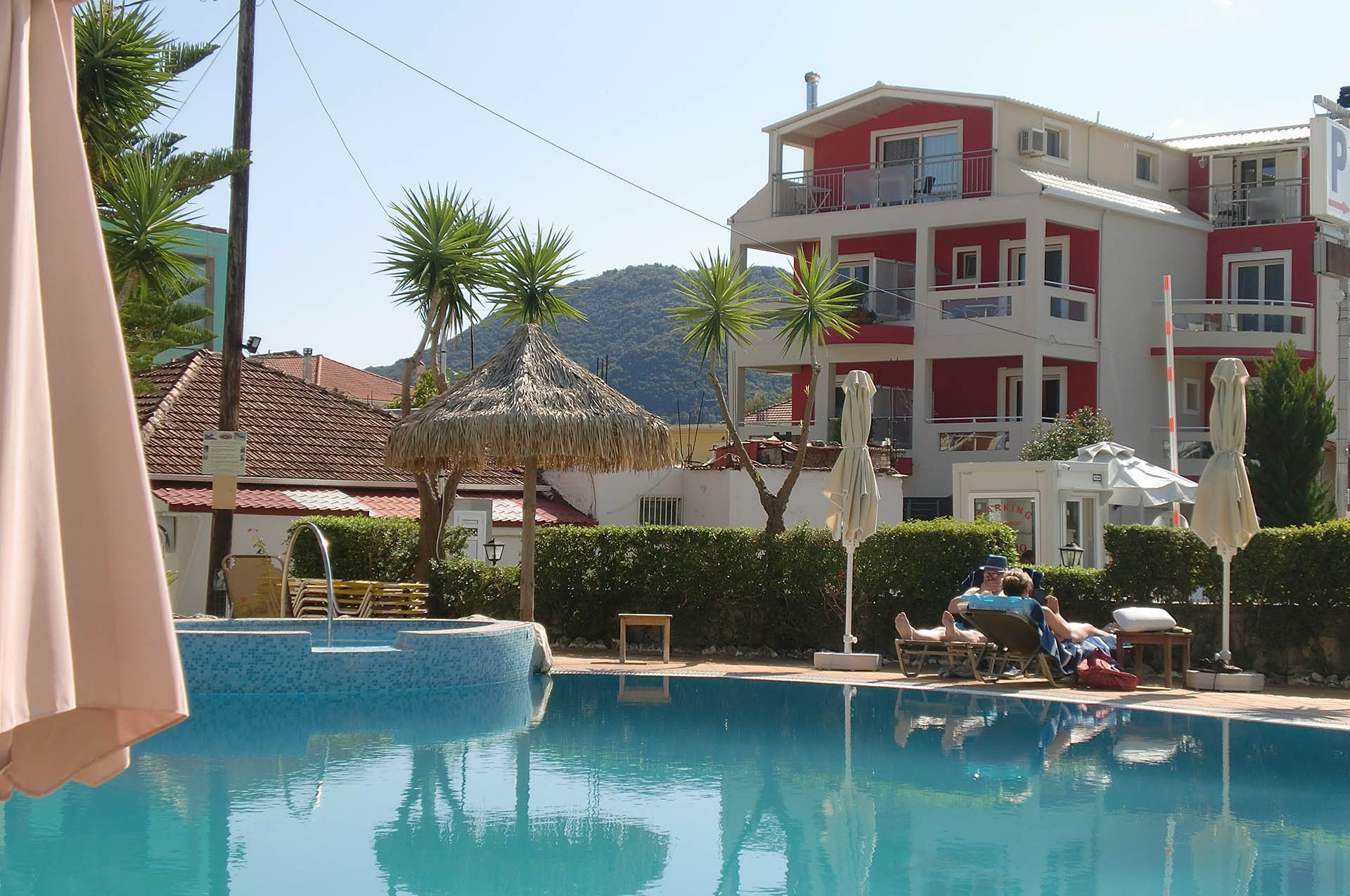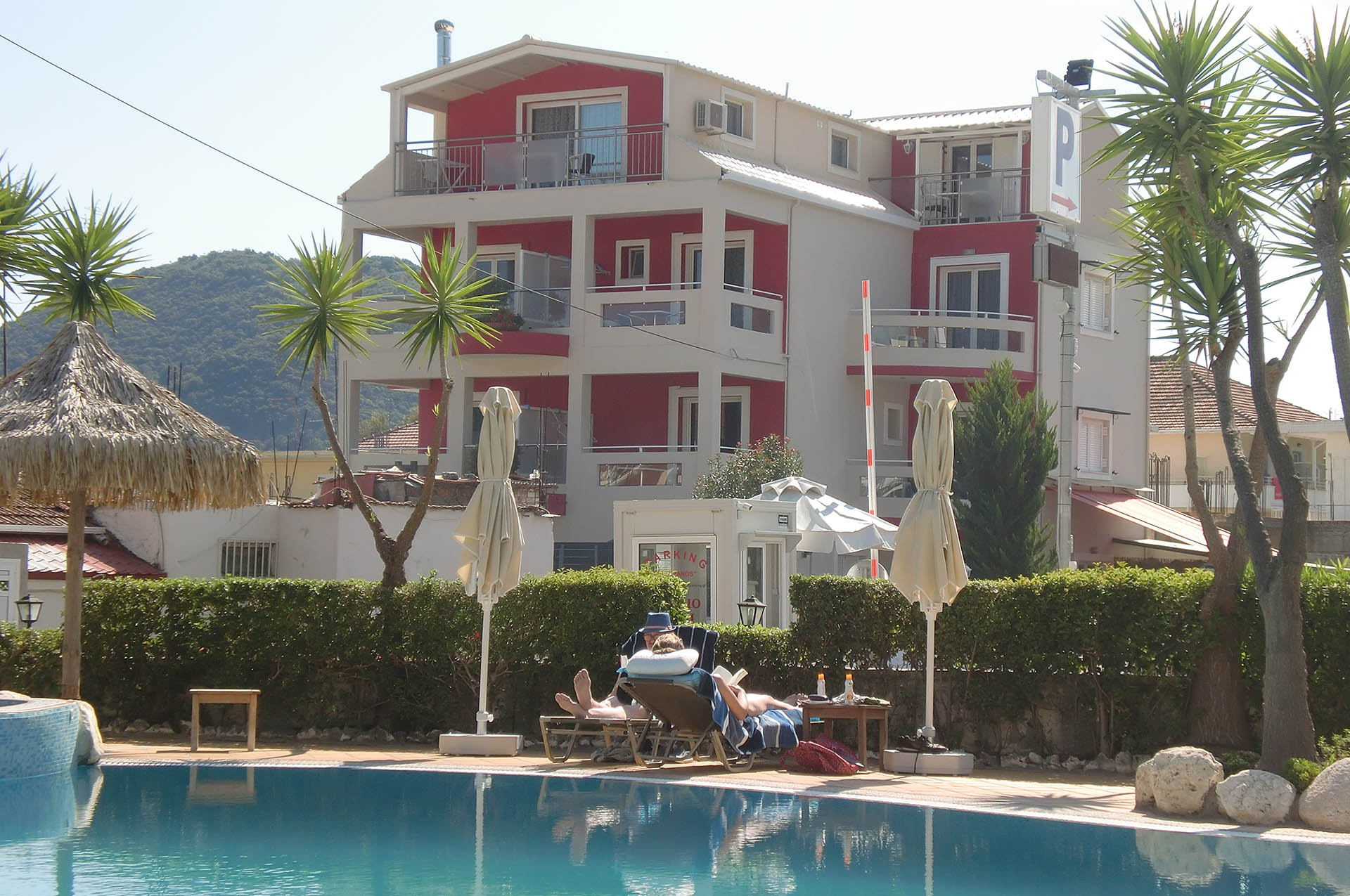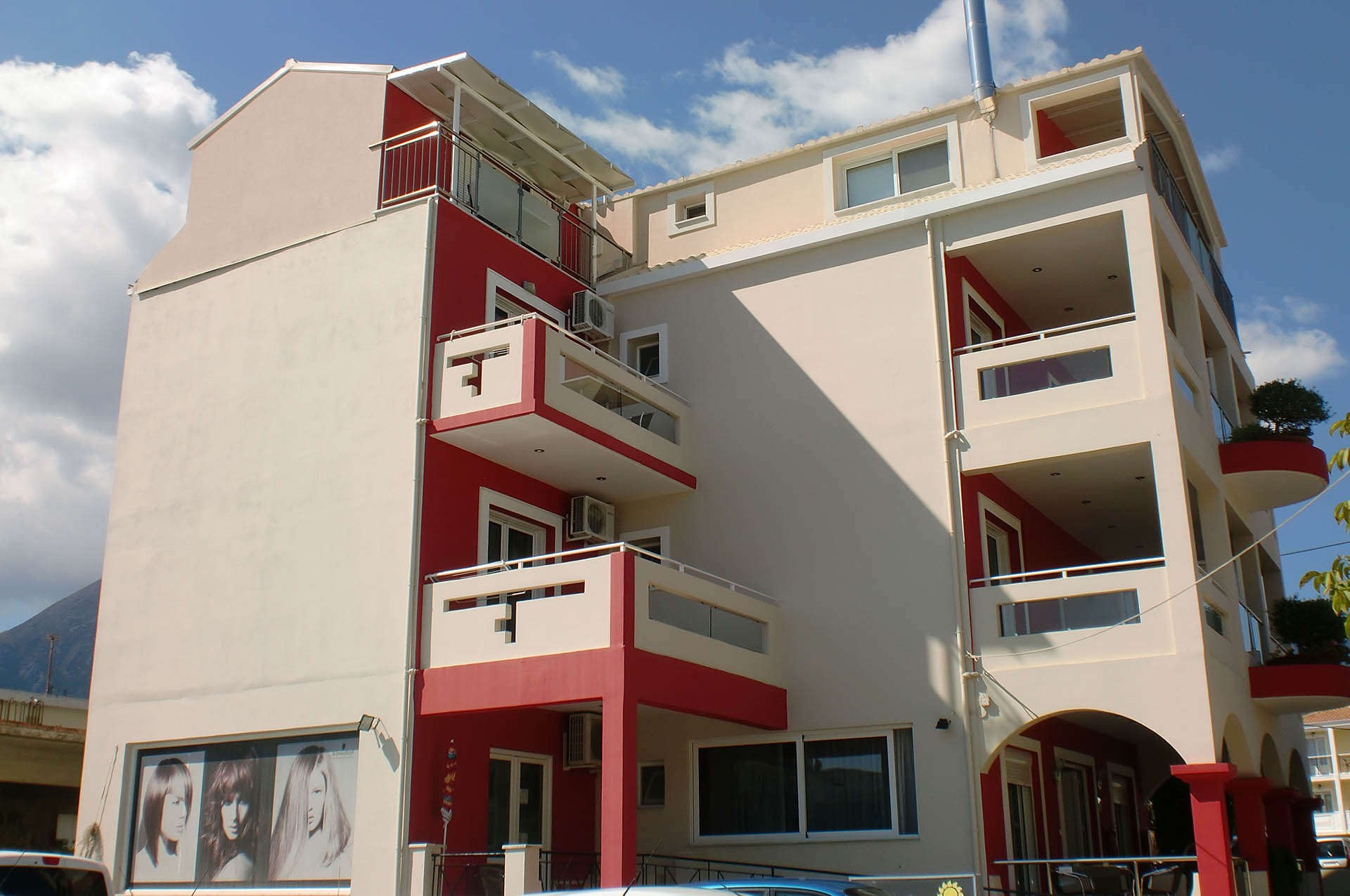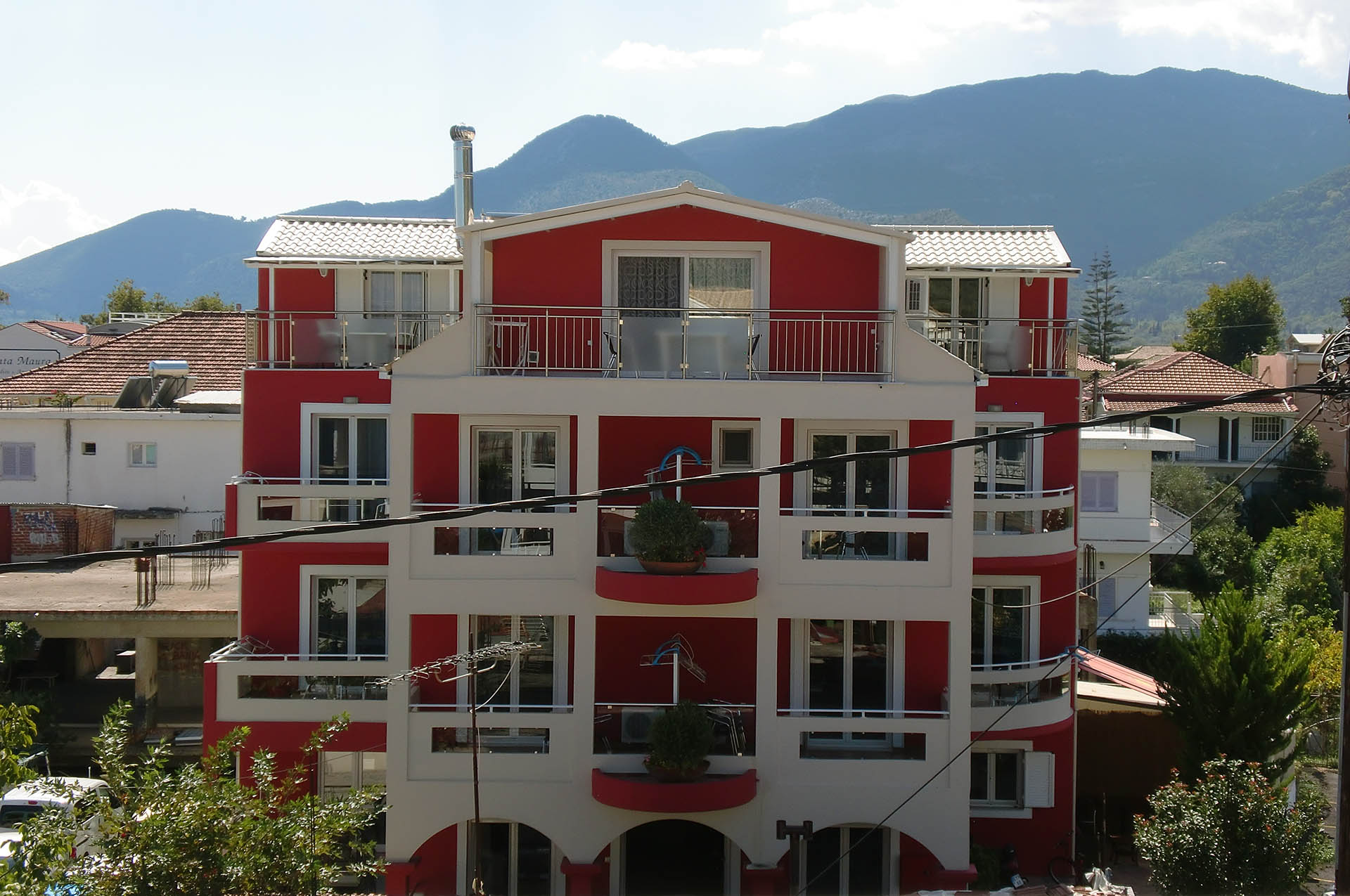 Valena Studios is a complete brand new building complex began its operation on July of 2008. In a hospitable and quiet environment you can enjoy the spacious, luxury and comfortable rooms. Available are 6 studios and 1 twin-room apartment. All rooms are ready to serve even big families.
Our accommodation is located to Nidri village in Lefkada Island at a central, quiet location, beside of Banks the Town Hall and just 50 meters away of the beach also ideal for your rest.
Every room has its own Shower, A/C, and Multipurpose Kitchen with Fridge, Hair Dryer, and Balcony with view. Free Wi-Fi Internet Access and TV.
For any other guest there are available 5 rooms in Studios Nidrizone contiguous building of our property fully equipped except of the multi purpose kitchen facility.
4 x Standard Studio max 2 beds
2 x Superior Studio max 3 beds
2 x King Studio max 4 beds
1 x Deluxe Apartment max 4 beds
Shower, A/C, Hair Dryer
Multipurpose kitchen with fridge
Balcony, Wi-Fi internet access
Hairdresser
Safebox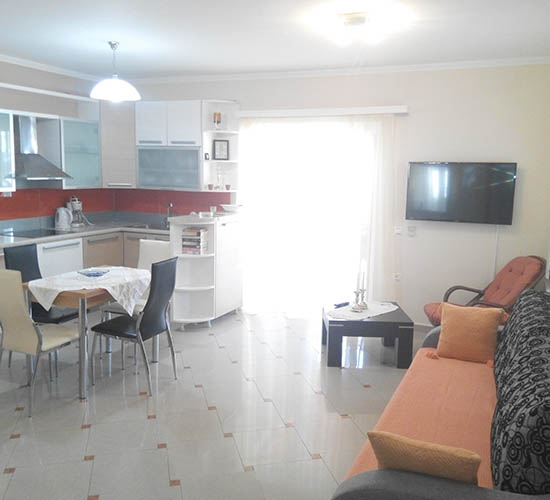 Rooms & Suites
Choose the room you like
Distance from the Sea
The beach for swimming is just 80 meters from the Studios.
Distance from Center and Nidri Harbour
The center and port of Nydri is just 150 meters from the Studios.
Distances to various points
Just 50 meters from our Studios you can find supermarket, bakery, bus stop and taxi ranks.

And 35 km. is the Aktion airport.
Cafeteria
In a comfortable place, beside of our accommodations you can enjoy your breakfast, coffee and various snacks. The 'KARMA' Café-Snack Bar is located on the main road of Nidri village and opposite of ALPHA Bank. With flawless service and hospitality, our goal is to make you feel convenient and enjoy your coffee or long drink. From early in the morning and during the day you can order breakfast, omelets, coffee, ice creams, club sandwiches, beers, e.t.c. By night various long drinks and delicious summer cocktails are served.
The village
Nydri is the most developed tourist summer resort of Lefkas. Every summer is full of tourist enjoying the excellent organized hotels, rooms to rent, restaurants, clubs, water sports, along with the unique view of Vlichos bay and its surroundings. In its front, islands in different sizes lie all over.
Madouri of Valaoritis family, the Skorpios and Sparti of Onassis, Skorpidi, Meganissi and the peninsula of Aghias Kiriakis, where the German Homerist archaeologist Wilhelm Dorpfeld proposed the theory that the island Nidri, off the southest coast of Lefkada was the real historical Ithaka, home of Odysseus.
You should visit the magnificent canyon of Dimosari with the spectacular waterfalls, the Red Church in Platistoma and the Monastery of Archangel Asomatos Michael.. You will enjoy swimming in Mikros Gialos of Poros and in Desimi.
The island
Lefkada is an island of the Ionian Sea and belongs to the island complex of Eptanisa. It lies between the islands of Corfu and Kefalonia. It is very close to the shores of the western mainland of Greece. Only a small strip of sea separates the island from Akarnania and a fifty meter floating bridge connects them. Lefkada covers an area of 302.5 square kilometers and is the fourth in size Island in the Eptanese complex, with a population of 23.000 people.
Benefits
Connected to mainland by bridge
5 Hours from Athens, 2 from Igoumenitsa
15 min from Aktion airport
Travel by ferry or sea-plane to the nearby islands